(GMT)15 JUL 2017 BLESB:&nbsp Scuba Diving Gili Islands, Indonesia
The three islands are lined up just off the northwest tip of Lombok, Indonesia and to the west of Bali and very much popular tourist destination.
Travellers and visitors are often negligience of the fact that the Gili Islands are the archipelago of three islands which is Gili Trawangan, Gili Meno and Gili Air. Locally it is known Tiga Gili (means three Gilis) or Kepulauan Gili (Gili Islands).
The Gili Islands offer a range of more than 15 different dive sites, each of them carrying a strong personality offering you a unique experience. Between the drift dives, the deep dives, the coral reef dives, the wreck dives, it can accommodate all types of divers from beginner level backpackers and visitors to the most experienced super heroes.
From macro life to the big pelagic species, the Gili Islands are home to a large reserve of wildlife in the heart of the coral triangle.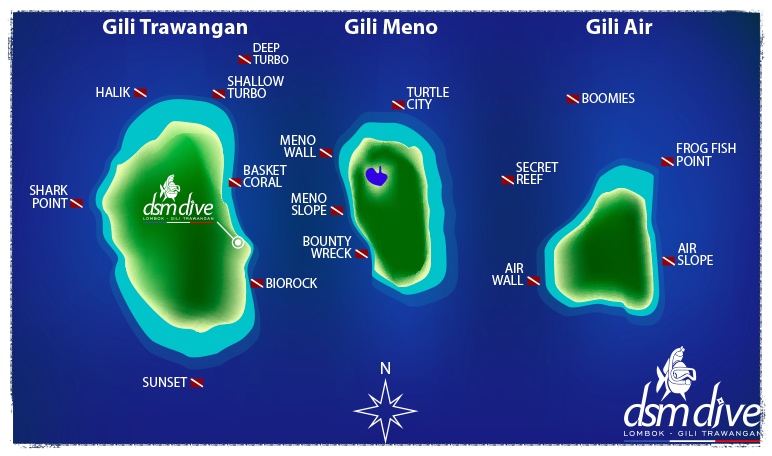 Scuba diving Gili Trawangan, Gili Air & Gili Meno

Join PADI 5* IDC Dive Center DSM DIVE for scuba diving around the Gili islands: Explore the best dives sites at Gili Trawangan, Gili Meno and Gili Air, Lombok Indonesia. Private boat trips on Gili isl
http://www.dsmlombok.com/scuba-diving/fun-dives/gili-islands/