(GMT)04 MAY 2017 T2ATU:&nbsp Kampung Baru (meaning 'new village') is a traditional Malay residential area which was established about 110 years ago on a 92 hectare site. It has a population of 35,000 and although it is located in the heart of Kuala Lumpur and has managed to retain a village feel to it.
Check out this walking trail from Kampung Baru to Chow Kit! It starts from
LRT station, only one stop away from KLCC but walking from KLCC is not recomendable because the area is cut off by an expressway and the Klang River......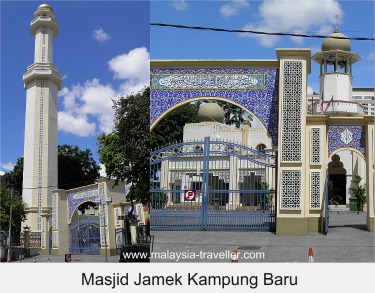 Kampung Baru to Chow Kit Walking Trail

Take this off-the-tourism-trail walk through Kampung Baru, a traditional Malay village in the heart of KL, to Chow Kit, a colourful street market area.
http://www.malaysia-traveller.com/kampung-baru.html